Driver taken to U of L Hospital
On April 28, at 3:37 a.m. officers with the Scottsburg Police Department were dispatched to the Scottsburg High School in reference to a vehicle striking the school.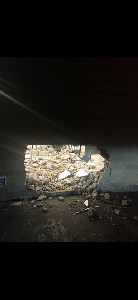 Upon arrival Officer Greg Green noticed a vehicle with damage driving across the front grassy area of the High School. The suspect vehicle then took off traveling north on U.S. 31. Officer Green activated his emergency lights and siren attempting to stop the vehicle.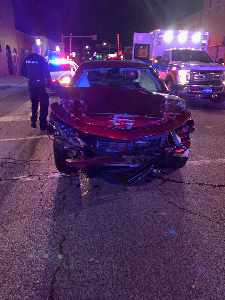 Officer Justin Cheatham joined the pursuit as the suspect turned onto SR 56 west. The vehicle stopped at the intersection of SR 56 and Main Street where officers were able to block it in.
The driver Charles S. Baker II was taken from his vehicle and found to be under the influence of alcohol. Mr. Baker was transported to the Scott Memorial Emergency Room due to injuries from the accident. He was later transferred to the University Of Louisville Hospital.
Mr. Baker will be charged with Leaving the Scene of an Accident, Resisting Law Enforcement (With A Motor Vehicle) and Operating A Vehicle While Intoxicated.

*A charge is merely an accusation and the defendant(s) is presumed innocent until and unless proven guilty.