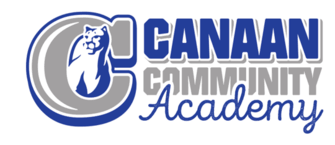 Canaan Community Academy
Canaan Community Academy (CCA) continues growing and not just during gardening classes. The 2017-18 school year enrollment grew by 14%. Adding more time in the sunshine (all students receive an hour of recess daily) CCA enrollment continues to grow. The 2018-19 school year has grown an additional 20%.
Due to this trend in growing enrollment Canaan Community Academy plans to add another bus route. The new route will include stops in Switzerland County plus additional stops in Jefferson County. Please contact us if you would like a stop added in or near your neighborhood. Adding a bus route will also reduce the commute times for our students on the existing routes.
Good news, the increase in enrollment does not mean larger classes. CCA remains committed to small class sizes. The class size is capped at 22 to provide every child an education meeting their individual needs.