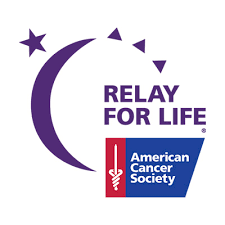 "Rumble in the Jungle – to Knock Out Cancer."
The 2018 Jefferson County Relay for Life will take place Friday, Sept. 21, from 6:00 to 9:00 p.m. at Bicentennial Park in Downtown Madison. This year's theme is "Rumble in the Jungle – to Knock Out Cancer." Registration is still available online at www.relayforlife.org/jeffersoncountyin, via phone at 877-957-7848 or paper registration form at Ivy Tech Community College (Madison) or German American Bank (Clifty Drive location). Day-of registration will also be available at the event. The following activities will take place at Bicentennial Park as part of the Relay event:
* 6:05 p.m. – Welcome and Opening Ceremony
* 6:15 p.m. – Survivor Lap
* 6:30 p.m. – Survivor Dinner
* 8:00 p.m. – Luminaria Ceremony
* 8:45 p.m. – Closing Ceremony The Mayor's Movie in the Park (Jumanji) will follow at 9:00 p.m. Jefferson County's 2018 Relay for Life fundraising goal is $25,000. Proceeds from Relay events across the country help the American Cancer Society fund research, patient care services, and education/prevention initiatives.