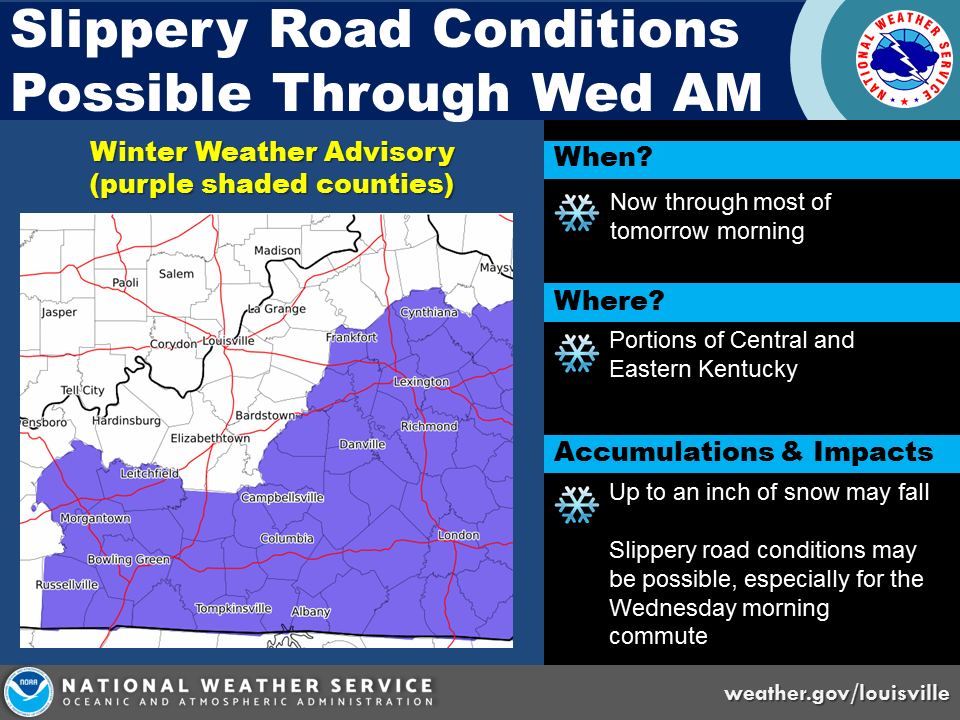 Could cause some slick conditions



...LIGHT SNOW ACCUMULATIONS POSSIBLE TONIGHT ACROSS THE REGION...

A series of upper level weather disturbances will pass through the Ohio Valley today bringing cloudy skies along with a mix of rain showers and snow showers. Temperatures this afternoon are expected
to remain above freezing so little if any accumulation is expected during the daytime hours.

A secondary and stronger upper level weather disturbance will move into the region this evening, bringing isolated snow showers to parts of southern Indiana and north central Kentucky. With
temperatures dropping into upper 20s by daybreak, a few slick spots are possible on area roadways toward dawn Wednesday as some locations could see upwards of half an inch of snow in the wake of
these showers.

Stay tuned to NOAA weather radio and your local media for the latest on this winter weather situation.