Lt. Gov. Coleman also celebrates nearly $5 million in funding awards to McCreary County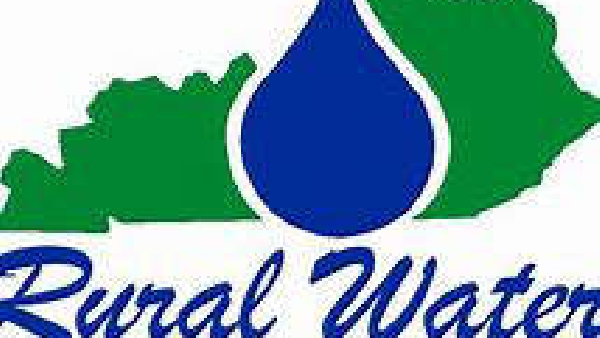 FRANKFORT, Ky. (Jan. 19, 2023) – This week, Lt. Gov. Jacqueline Coleman announced the commitment of $6.7 million in Cleaner Water Program funds for projects in Carroll, Gallatin, Henry, Oldham, Owen and Trimble counties. She also presented ceremonial checks representing $4.9 million in funding for projects in McCreary County. The funding announced this week will improve water infrastructure, vocational education and bolster Kentucky's tourism industry.
"Investments in education and infrastructure, like clean water, roads and bridges provide Kentucky a solid foundation for building tomorrow's economy, today," Lt. Gov. Coleman said. "What excites me, as a rural Kentuckian, is that opportunity is coming to all corners of the commonwealth."
Funding will come through: the Better Kentucky Plan's Cleaner Water Program (CWP) and Better Schools Program; a Kentucky Department of Tourism grant funded by the American Rescue Plan Act (ARPA); and the federal Land and Water Conservation Fund.
Funding committed from the CWP includes:
Carroll County
$406,650

to the Carroll County Water District No. 1 to bolster its distribution system. This project will benefit Carroll, Gallatin and Owen counties, and is listed in the funding overviews of all three counties.

$200,000

to Carrollton Utilities to improve the regional wastewater treatment plant.

$50,000

to the Carroll County Fiscal Court to help replace waterlines on Kentucky Highway 36.
"The Cleaner Water Program funding announced will help us replace problematic infrastructure and ensure improved water service here in Carroll County," Carroll County Judge/Executive David Wilhoite said. "Without the funds committed, these projects would not be possible. It's a big win for our people, and we want to thank the legislature and Gov. Beshear for working together to make it happen."
Henry County
"The funding announced is going to allow Henry County residents to be better served by public utilities," said Henry County Judge/Executive Scott Bates. "As our community continues to expand, it's crucial we have a steady supply of water to keep up with growing demand. All of our officials here in Henry County are working to ensure our communities are prepared for the needs of today and the future."
Trimble County
"We here in Trimble County are excited and grateful for the assistance of the Cleaner Water Program funding committed," Trimble County Judge/Executive John Ogburn Jr. said. "The funds will help with general water infrastructure upgrades like replacing problematic water mains, as well as exciting new projects like a new treatment plant and extending waterlines to new residents. We appreciate the funding and are ready to build on this momentum."
Gallatin County
$150,000

to the Gallatin County Water District to bolster the water distribution system.

$77,871

to the Carroll County Water District No. 1 to bolster their distribution system, which helps serve Gallatin County.

$300,000

to the City of Warsaw to help extend sewer infrastructure.
"Gallatin County is working to ensure our residents have safe, potable water," Gallatin County Judge/Executive Jon Ryan Morris said. "This funding will do a lot of good throughout the county as we upgrade and modernize our water systems."
Oldham County
"The over $3 million in funding announced will repair deteriorating water infrastructure, and even deliver public water to residents in Oldham County for the first time," said Oldham County Judge/Executive David Voegele. "Our elected officials and utilities will continue to make these kinds of improvements and ensure greater water service for our people. This marks a good day for our communities, and we will keep working to have many more good days in the future."
Owen County
$435,079

to the Owen County Fiscal Court to provide water service to 13 unserved homes.

$250,000

to the Carroll County Water District No. 1 to improve their distribution system, which helps serve Owen County.
"Infrastructure projects like the ones being funded don't always make headlines, but they move our communities forward," Owen County Judge/Executive Casey Ellis said. "One project will provide public water to residents in Owen County for the first time ever. Another will improve the water distribution service of the county. These are projects that make the lives of our people better and are the kinds of projects we'll continue to support."
McCreary County
The McCreary County Water District was awarded

$1,025,856

in CWP funds to improve two water treatment plants and one wastewater treatment plant.
The McCreary County School District was awarded $3,888,400 through LAVEC to expand and renovate the Agriculture Education program area at McCreary County High School. Additionally, the school district will expand the existing vocational training area to accommodate a welding lab.
"The increased LAVEC funding will provide upgrades to our pathways for equipment, field trips, and supplies," Superintendent John Gunn said. "Our students will exit high school with training and experiences making them career-ready. Successful transition is critical to the futures of our students and the growth of our community. We are very appreciative!"
Lt. Gov. Coleman also announced the McCreary County Fiscal Court has been selected to receive $54,859 in federal funding to install accessible playground equipment at the County Park. The project must first undergo review by the National Parks Service.
"We are excited to be able to add a handicap-accessible playground to our county park," McCreary County Magistrate Bobby Strunk said.
The McCreary County Tourist Commission was awarded a $29,884 grant from the Kentucky Department of Tourism, funded by ARPA, to boost tourism and the economy following the decline in visitors brought on by the pandemic.
"This ARPA funding will vastly benefit McCreary County. As a tourist commission that operates on a smaller budget than most of the state, this grant allows McCreary Tourism opportunities to promote our area on a much larger platform," said McCreary County Tourist Commission Executive Director Michelle Perry. "McCreary County is the playground for every outdoor enthusiast, and this funding will make it possible to highlight our assets through more marketing and expanding our advertisement. This investment better equips us with the ability to support our mission to drive economic growth. We are incredibly thankful for this investment in McCreary County!"
"The funds today are going to help residents in McCreary County in their daily lives," said McCreary County Judge/Executive Jimmie Greene. "We want more people visiting, we want our children to have more opportunities and we want our infrastructure to be reliable and accessible. When we can have a positive impact on the daily life of our people, we can call it a good day's work."
"Today's announcement celebrates the almost $5 million in taxpayer dollars that are set aside for projects and services that make a tremendous difference here in this community," said state Rep. Ken Upchurch. "While some of these funds come from the federal COVID relief funds and some came from general fund dollars, I am proud to be a part of a legislature that chose to make investments that will help Kentuckians for generations. I also appreciate the Lieutenant Governor's role in bringing attention to these fund and agencies like the Kentucky Infrastructure Authority and Tourism for their efforts to get the money out."
About ARPA Tourism Funding
Funded by ARPA, $75 million was supported by the Governor and allocated by the General Assembly in the 2022 legislative session. The funds are allocated by the Kentucky Department of Tourism to eligible tourism organizations throughout the commonwealth.
About the Cleaner Water Program
Funded by the American Rescue Plan Act and administered by the Kentucky Infrastructure Authority, $500 million has been appropriated through a bipartisan agreement with the General Assembly to provide clean drinking water and wastewater grants to fund projects across Kentucky since 2021. The 2022 funding will be allocated based on each county's proportion of the state's population, with the exception of Jefferson County's share, which is discounted by 50% based on its high per capita allocation from the federal act. As a project progresses, the utility will be reimbursed by Cleaner Water Program funds.
About the Local Area Vocational Education Centers Program
As part of his Better Kentucky Plan, Gov. Beshear awarded Kentucky school districts $75 million to upgrade Vocational Education Centers. The grants were approved by the Kentucky School Facilities Construction Commission Board.
About the Land & Water Conservation Fund
The LWCF provides federal grant funds to protect important natural areas, to acquire land for outdoor recreation and to develop or renovate public outdoor recreation facilities such as campgrounds, picnic areas, sports and playfields, swimming facilities, boating facilities, fishing facilities, trails, natural areas and passive parks. To receive the federal funds, which are administered at the state level by the Department for Local Government, selected applicants must undergo federal review and receive approval from the National Park Service.