October 8th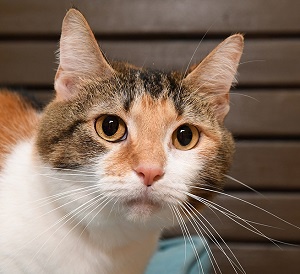 I'm "AMELIA".
I'm a lap cat at heart, so adopt me now before the cold weather starts and we'll keep each other warm.
We can nuzzle our faces against each other too. I enjoy that.
I'm a delightful lady who would really love a home to lounge around in.
I appear to have had a home once and would love to have one again.
You might find me lounging in the shelter lobby as I do not like being in my cage.
If you do find me in my cage, I might come off as moody until my cage door opens.
I appear to be spayed, but a vet needs to verify that.
So, you'll still prepay for my spay. If the doctor says I am spayed, you will receive your money back.
I'm not fond of being carried, so I'm probably not used to being around young children.
I'm not fond of dogs either. I will hiss or run away.
I would be okay with dogs that would leave me alone or if I have my own space where they can't follow me.
I'm a pretty Calico with Tabby stripes who is 5- to 7-years-old.
Come in and visit me and you'll find out why I'm a favorite of one of the volunteers.
I'm $45 OFF my adoption and spay fee courtesy of the shelter and the Jefferson County Humane
Society
.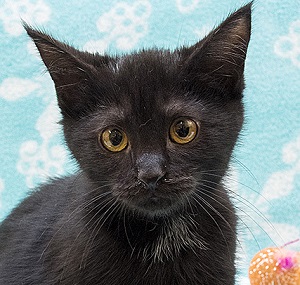 I'm called "STAR".
I'm a black kitten with a white "star" on my chest!
I'm a friendly and well-mannered girl.
I'm still a KITTEN, so of course I love to play too.
My sister, Stella, and I have been here since June and are 5- to 6-months-old now.
I'm the most rambunctious of the two of us.
Stella is the climber and will even climb up on your head.
We are growing up in the shelter, and want to spend our teenage & adult years in a home.
We would love to be adopted together. See my 2nd photo and imagine us both curled up together in your home.
But you can adopt us separately too.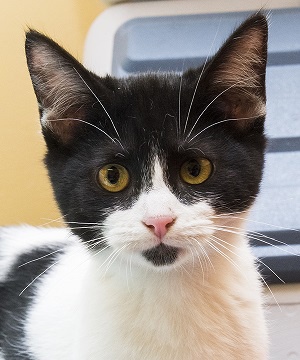 I'm $45 OFF my adoption and spay fee courtesy of the shelter and the Jefferson County Humane Society.
Stella is too! So that's $90 off if you adopt both of us.
The shelter is still overflowing with kittens and cats. Donations of canned kitten and cat food are needed. The shelter would also appreciate donations of clay cat litter. The less expensive, non-clumping brands are preferred. The shelter also needs regular donations of newspaper to line cat cages. Staff would appreciate the advertising inserts be removed before donation. Thank you!