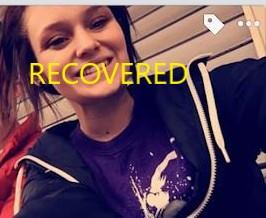 Back with her family
Yesterday afternoon, a Carroll County Deputy acting on a tip was able to locate 16 year-old Brianna Gilley who had been missing since Thursday.
The Carroll Co. Sheriff's Department would like to thank for all the support and information from their facebook followers.
She has now been reunited with her family.