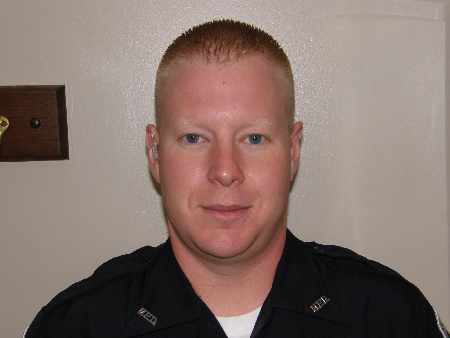 Senior Patrolman Cox, Courtesy of the City of Madison Police
Senior Patrolman Cox passed in the early morning hours of July 26
Statement from the City of Madison Police Department's Facebook page:
It's with profound sadness that we announce the death of Madison Senior Patrolman Jeremy Cox age 38. Officer Cox joined the Madison Police Department on June 24, 2007, and rose to the rank of Senior Patrolman.
Approximately five years ago, Officer Cox was diagnosed with brain cancer. Jeremy fought a valiant fight. After undergoing his first surgery, Officer Cox returned to work and continued his dedicated service to the citizens of Madison.
In late 2019, the cancer returned, Officer Cox underwent a second surgery, however was unable to overcome the great odds that were stacked against him. Senior Patrolman Jeremy Cox died in the early morning hours of July 26, 2020, surrounded by his loving family.
Officer Jeremy Cox was an inspiration to all his fellow law enforcement officers, he showed us how to live with dignity, and enjoy each day as if it was your last. Rest in Peace Officer Jeremy Cox, job well done.
Additional information will be forthcoming with the release of Jeremy's obituary.