Alcohol could be a factor in accident
Alcohol is suspected to be a factor in a crash that injured a Versailles man.
Ripley County Sheriff's deputies responded to the crash on the 1400 W. Tanglewood Road in Versailles around 1:03 a.m. Wednesday morning.
Deputies say Tony Buchanan, 57, was the lone person involved in a mo-ped accident.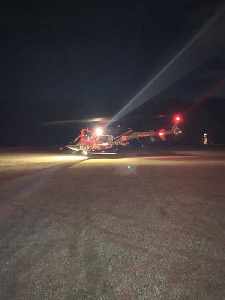 Buchanan was airlifted from the scene but the extent of his injuries was not disclosed.
The accident remains under investigation.